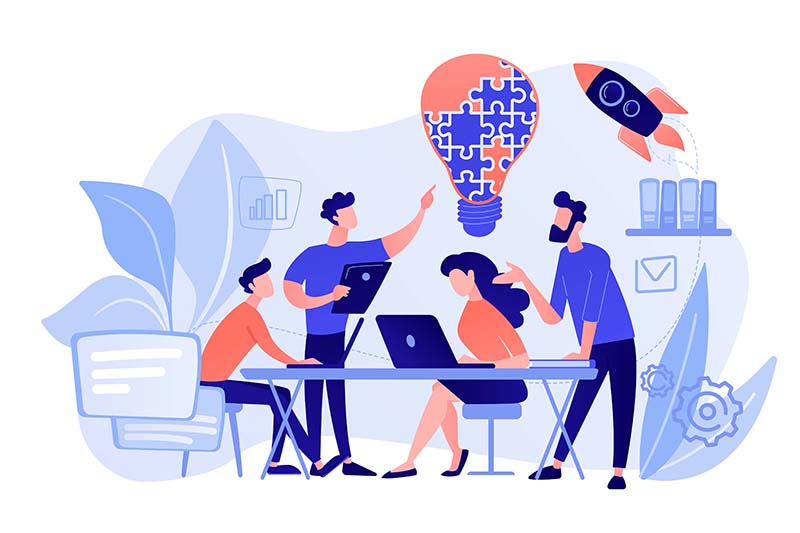 Accounting has evolved from being a relatively transactional process to being a strategic function, which leverages the power of data.

Our Accounting services
Book Keeping and Accounting Service
Virtual CFO and Support Service
Cloud Based Accounting Service
Shared Service Centres (SSC) for offshore entities
Our team's expertise and exposure to the best accounting practices across manufacturing, trading and service based entities, help us in understanding your requirements better. Our service offerings are personalised and tailor made to your requirements.
Payroll processing refers to the management of employees' salaries, wages, bonuses, deductions, and net pay. Though it may appear to be simple, it is a complex process involving different types of employees, different payouts, multiple legislations, etc.

Our Payroll services
PF/ESI/PT registration
Monthly payroll computation
TDS deductions and remittance
Quarterly/Annual TDS return filing
PF/ESI return filing
We guarantee an accurate and cost effective payroll management service. We understand data sensitivity and accord top most priority to 'Data Security'.
Registration & Compliance
Incorporation/ Registration services

We help you in setting up your commercial venture in the best format, after considering the business idea, the operations, industry specific oppurtunities, future expansion plan and taxation implications.

Following are the business entities that can be registered in India:

Sole Proprietorship Firm
Partnership Firm
Limited Liability Partnership (LLP)
Private Limited Company
One Person Company (OPC)

Each business form has it's own unique advantages.

Post Incorporation and Registration services

Inaddition to entity registration, we also assist in all statutory registrations, licences and permissions necessary for starting business in India such as -

PAN
TAN
GST
Professional tax
Shops and establishment
MSME
FSSAI licence
IEC
ESI
PF
STPI
Trademark,etc

Compliance Services

Income tax return
GST return
Professional Tax Return
Filing annual ROC Return
Quarterly eTDS &TCS Return
Monthly GST Return
Company Secretarial Services
Digital Signature
15CA, CB Certification Services
Closure of Company, Registration with govt authorities,etc
Design of Standard Operating Procedures(SOP)
A business is a result of multiple processes that are performed at varying intervals. Understanding and streamlining the business process is a vital step in taking your business to the next level. This can be done by laying down SOPs for all key processes.

Be it an existing entity or a start up, creating an SOP,
increases efficiency,
simplifies performance management
minimises errors
eliminates the risk of knowledge loss and
Most importantly, frees up management time from routine day to day operations
A standard operating procedure (SOP) is an set of step-by-step instructions compiled by an organization to help workers carry out complex routine operations. Documenting an SOP involves
understanding the entity and its business
identifying the critical processes involved
a step by step documentation of the procedure involved and
a review of the final document with the process owners
We can assist you at all stages of SOP documentation. Our exposure to various industry practices, spanning over two decades, both within India and globally gives us the edge over others.